Established 2004
2023 Cruise Night Location will be CAPTAIN SEAS in Wallingford! 1st and 3rd Saturdays each month.
NEXT CRUISE IS SAT 6/17! See you there!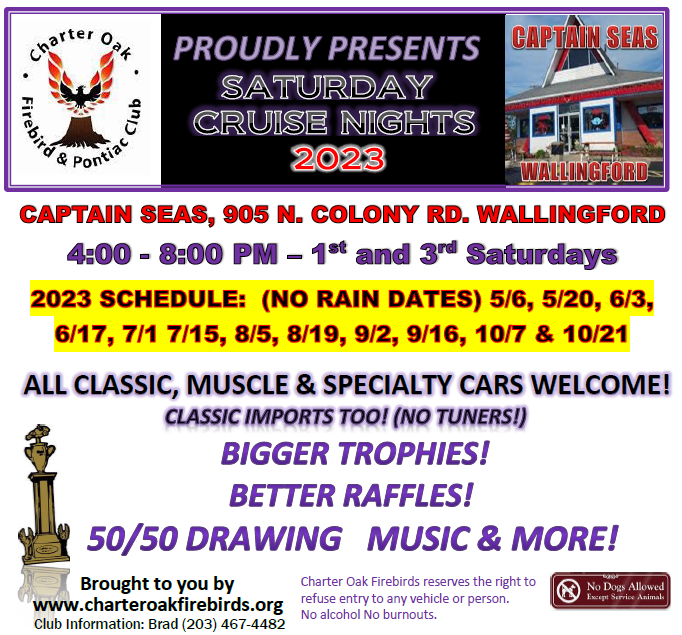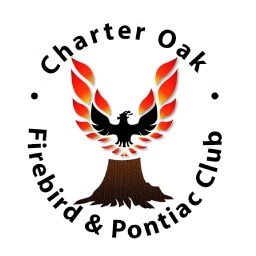 Thank You to all the cruisers for your support of our raffles over the season. Your ticket purchases helped us deliver the load of toys below to the Yale New Haven Pediatric Hospital for the holidays! And special Thanks for generous donations for our toy drive from: The McMahon Family, Jodi Och, Steve Hall, and Maggie Sadowski! Your generosity will help make the holidays a little better for hospitalized children.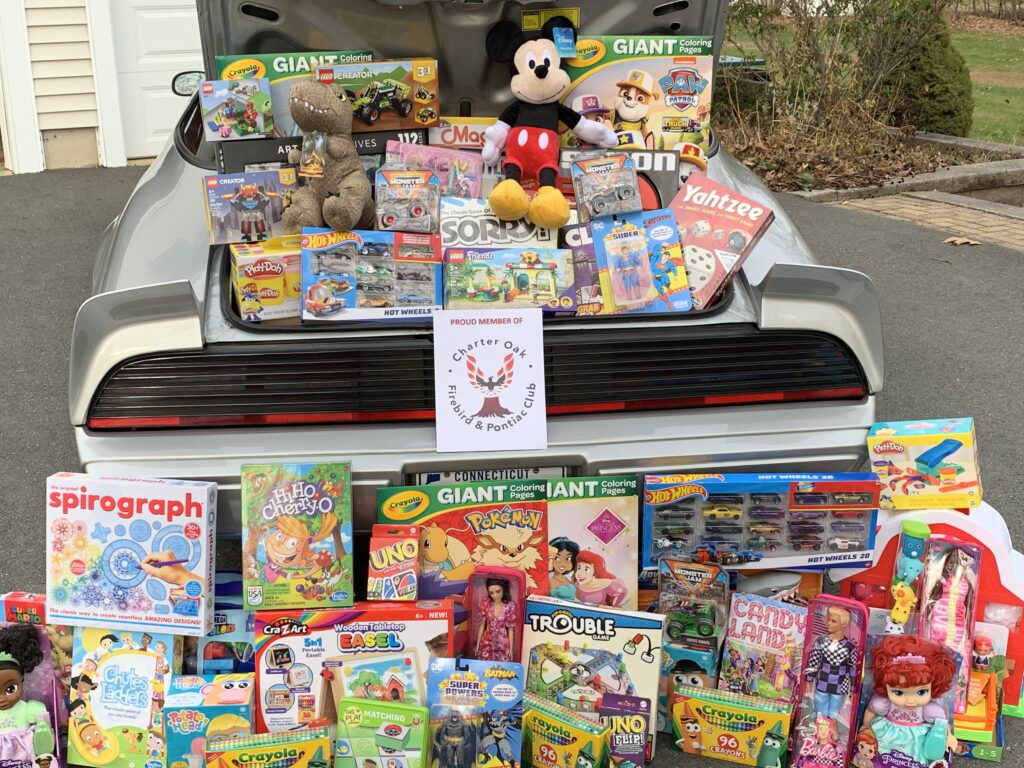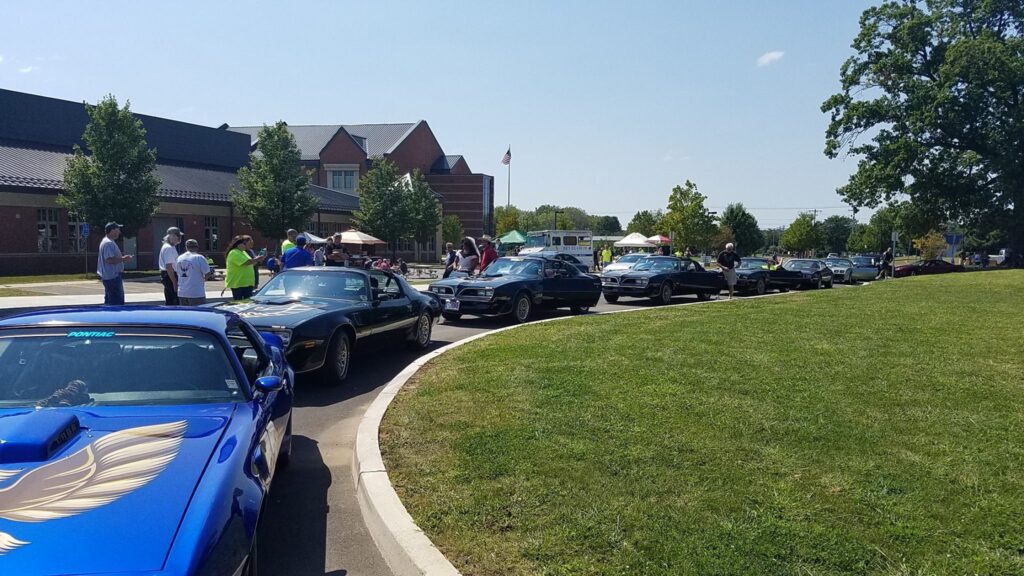 For Club Information:
Contact Brad Benoit, President, Charter Oak Firebird and Pontiac Club
Email: charteroakbirds@yahoo.com
Phone : 203-467-4482